02 Jun

Victorville Bail Bonds Answering Contact Sports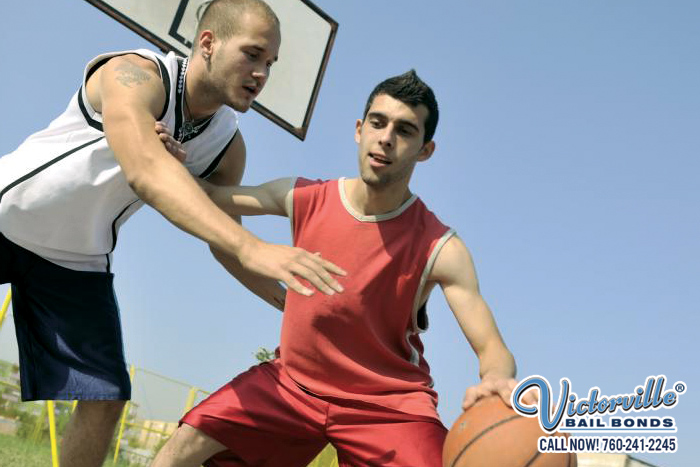 The NBA Finals are here and things are getting intense and even personal among fans. This beloved game gets fans anxious and excited, but they can easily get riled too. Basketball is quite the contact sport these days, but the contact should only remain among the players and never the fans.
We are all too familiar with fights erupting between fans during and after sporting events since we have bailed out quite a few individuals because of such an incident. Victorville Bail Bonds will be right there for you too, just in case you need us for bail help. If you need bail bonds assistance, contact us online or call 760-964-8377. We will not let you down. We will get your loved one back home in time to catch the next game. Just make sure to keep them at home this time, instead of out at a bar, just to be safe.
No matter where in California your loved one was arrested, Victorville Bail Bonds will be there to help. We have local offices and bail agents all over the state and are available 24 hours a day, 7 days a week. Call us today and speak with one of our bail agents about our no down payment bail bonds, see if you qualify. Consultation is always FREE, so you have nothing to lose. We never take advantage of our clients in an attempt to make more money. We want to help you rescue your loved one from jail at an affordable price.
For fast and affordable bail bond service in California, call Victorville Bail Bonds at 760-964-8377 or Chat With Us now.