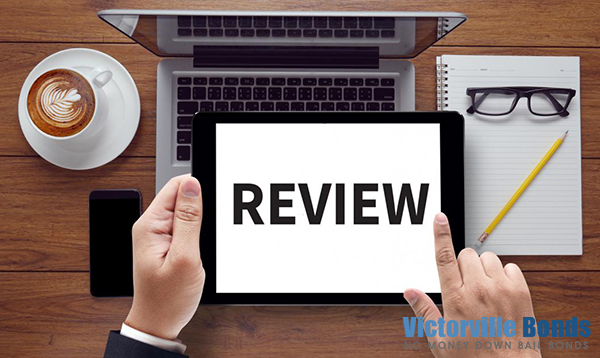 Positive: Professionalism, Quality, Responsiveness, Value
My brother had never been arrested before so this was l a new experience for us. When we called the agent greeted us with respect and professionalism. the process itself was simple and straight forward. Thank you once again for helping us through the process.
-Kaiser Moore
---
Positive: Professionalism, Quality, Responsiveness, Value
Great customer service, from the initial call the agent was very pleasant to work with. They took my sisters information and we began the process right away. Thank you for being so courteous especially under such a stressful situation.
-Margo wang
---
Called for some inmate information and they were able to help me efficiently. thank you guys for good customer servce
–mike wilson
---
Thank you for your service!!I Had never dealt with this kind of situation so I certainly didn't know what to expect or even where to start. Luckily the bail agent was very friendly and helpful. He walked me through the process and explained every detail. Thank you for your service!!
– Cindi Vii
---
Thank you, Highly recommend!So I unexpectedly needed to bail someone out yesterday after being arrested. Gave these guys a call and not only were they very polite and helpful over the phone, they rushed to the police department as fast as they could after finding out they only had until 2 before the jailer left and it was already around 1:45. Made the stressful process an easier one. Thank you, Highly recommend!
– Jason Jackman
---
His Service is Unrivaled
Recently I contacted Victorville Bail Bonds and spoke to Jaime requesting he assist me in getting a bail bond posted for someone arrested and taken to the Bakersfield, CA local jail.
Jaime was very prompt and made all the difference in the world in how he handled my request by getting bail posted for someone in short order. He took the worry out of the situation for me and once the person was exonerated, he made sure he sent my funds back to me immediately! I am so pleased and impressed by his excellent service and I would recommend Jaime and Victorville Bail Bonds to anyone who needs bail bonds assistance. His service is unrivaled!
Thank you so much Jaime!
– Ms. D. Jones
---
I received your refund check today and would like to convey my appreciation for all your work on my son's behalf. You and your company were very accommodating and respectful during this emotionally stressful time for me.
Being living in Apple Valley and an elderly senior citizen not able to come to Victorville, it was particularly valuable to deal with someone so helpful and considerate. Thank you again for your quick and thoughtful actions. Thanks again, you helped us in a time of need.
-RM
---
I would certainly recommend Victorville Bail Bonds
This was our first (and hopefully last) experience in posting bail for a loved one. We received our refund check today. Thank you so very much to Jaime for all the help he provided. Whenever we had a question or concern, Jaime was always just a phone call away. He was patient with us, knew the ins and outs of the process well and kept us sane throughout the ordeal. I would certainly recommend Victorville Bail Bonds to others. Jaime was honest, straight-forward and went beyond the extra mile for us.
Again, thank you. What a relief.
– Melanie
---
You were there when we needed help
I am happy to provide my feedback on your bail bond service. It was great!!! Not having to use this kind of service before you were kind to guide me through the process. You were there to answer the phone when I called, and it was way after normal business hours. I hope I do not need your services again, but if I do, it will be your company I call. Thanks again for being there when we needed help.
– Charles
---
"I had no idea what I was doing in this situation and after calling around, I was starting to get a bad taste in my mouth about this type of service. I called Victorville Bail Bonds® at around 10:30pm. I spoke to the agent, had a heart-to-heart with him. I had 3 children at home in bed and he offered to not only assist our family, he offered to drive to our house and write up the paperwork immediately. Victorville Bail Bonds® took a chance on me and for that, I am thankful.
– Martha F.
---
"Victorville Bail Bonds® thank you for your professionalism and working with my family to get me out of custody. Even though I hope to never experience this again, I would definitely recommend you to anyone that I know that has been arrested."
– Diana V.
---
"I was driving around looking for a bail bondsman when a family member was in jail. My wife and I saw your friendly office. Your Agent was fantastic. He got my loved one out fast. We were very happy with your fast service and friendly atmosphere."
– George D.
---
"I've had to use you before and needed you again. Of course I came back to you because your bail agents are friendly and patient."
– Kimberly
---
"When I talked to your bail agent on the phone, she was very informative and so pleasant. At the office, your clerk was organized, helpful and kind. I didn't expect a bail agent to treat me like a human being. I have been telling all my friends and family how great your service is."
– Lillian M.
---
"I was trying to bail out my son and other bail bonds companies would not help him. I called your office and you made everything easy. My experience with your agents was excellent. I would definitely use your services again if ever I needed to."
– Alvin T.
---
"When my son was in jail I liked how your bail agents treated me on the phone. You got my son out quickly."
– Ruben F.