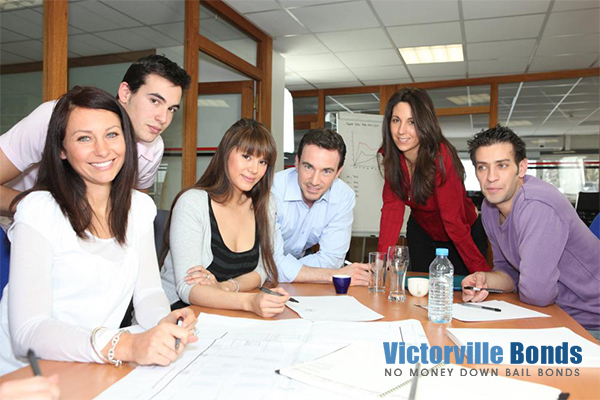 Apple Valley Bail Bonds is proud to represent you and your loved ones in your bail bond needs. This is something you should not have to deal with on your own, so let Apple Valley Bail Bonds take care of all the work for you. All you need to do is greet your loved one back home, make sure payments are made on time, and make sure they show up for their court date.
Over the last 30 years we have gained a lot of experience in the bail bond industry. We have had thousands of clients come to us when they could have chosen another bail bond company. We have more success than other companies. We offer better payment rates and plans, we are faster, and we are reliable. We have built a reputation for being one of California's top bail bond companies. We are family founded, owned, and operated, which is our key to success.
Our foundation is built by a family, around family visions and goals. Everyone who works at Apple Valley Bail Bonds is more than an employee, they become a part of a family who shares the vision of wanting to help others in need. All clients become a family member to us as well, and we treat each and every one like one. Clients tell us that no other bail bond company gives off the same genuine vibe as we do. This is why we are the best company for your bail bond needs.
We will get your loved one bailed out of jail as quickly as possible. We will provide you with reminders of upcoming bail bond payment due dates. For your convenience, we accept cash, credit, debit, and checks. If you are paying by card, we have a secure payment system available to you on our website.
Our California bail bond services include:
✦ No Money Down (approved credit)
✦ 24/7 Bail Bond Service
✦ 20% Discount
✦ Phone approvals
✦ 0% Interest Payment Plans
✦ No Collateral with Working Signer
✦ Se Habla Español
Apple Valley Bail Bonds agents are available 24/7. Although you will primarily communicate with one or two agents, know that the whole family company is rooting for, and supporting, you.
Now that you know a little bit about Apple Valley Bail Bonds, ask for bail bond consultation, they are free. We will outline the steps to take and what to expect so that there are no surprises.