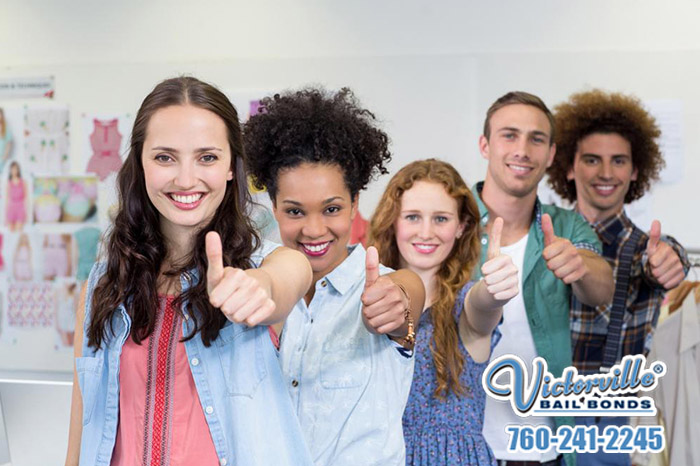 Finding out that you need to bail someone out of jail isn't exactly exciting news. You go from having a normal day to stressing about how you are going to help out your friend or family member. After all, like most people, you've never bailed someone out of jail. This is uncharted territory as you set off to rescue your loved one.
You are going to want a professional guide to help you get through this. Luckily, this can easily be done by contacting Victorville Bail Bonds. For over 30 years, we have helped thousands of Californians rescue their loved ones from jail. We know everything about bailing someone out of jail and will be more than happy to share this information with you.
You can talk to one of our caring bail agents at any time. They are available 24 hours a day, 7 days a week. Our agents will happily answer your questions about the bail process and your loved one's arrest. They will provide you with a personalized payment plan to make paying for the bail bond easier.
This customized payment plan will break up the upfront cost of the bail bond and spreads it out over several months. Each monthly payment is designed with your budget in mind, meaning that you can actually afford it. The payment plan is often the difference between whether or not a client can afford to bail out their loved one.
Bailing someone out of jail for the first time may seem like a daunting task, but it is nothing to worry about. Our bail agents here at Victorville Bail Bonds will show you how easy it is to post someone's bail. They will even help make it affordable for you. So long as you come to Victorville Bail Bonds, you will not have to worry.
Are you ready to bail out your loved one? If so, call 760-964-8377 or click Chat With Us now.