Victorville Bail Bonds® | No Down Payment Bail Bonds | 760-964-8377
We Offer Services In: Adelanto | Apple Valley | Baldy Mesa | El Mirage | Hesperia | Mountain View | Oro Grande | Spring Valley | Victorville
How Much Money Do I Need Today?
When trying to bail someone out of jail, it is important to know how much it will cost to get a bail bond. This is why one of the most popular questions we get at Victorville Bail Bonds® is: How much money do I need today?
In California, bail bonds cost 10% of the bail they are based on….
When Can You Get Them Out?
At Victorville Bail Bonds®, we do everything we can to make the bail bond process as fast as possible. We will guide you through the entire process, answer any questions you have, and fill out the paperwork in just a few hours. From there however, it is out of our hands….
---
If you have a family member, friend or loved one that has been arrested and you want them released quickly, efficiently, Victorville Bail Bonds® is here to help. Call us at 760-964-8377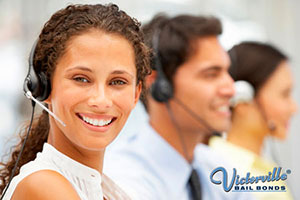 Get the Best bail Bonds Help in Victorville, CA
• 24/7 Availability
• Customized Payment Plans
• Statewide Coverage
• Free Consultations
• Free Warrant Searches
• 20% discount*
• Se habla Español
Victorville Bail Bonds® never closes. We are open 24 hours 7 days a week to help you when you need it the most. Let our experienced Bail Agents guide you through the bail process. We think that you deserve the best service when facing a crisis.
Victorville Bail Bonds® is a family owned and operated Bail Company. We take pride in being active members of the Communities that we service. You have a friend on your side when you choose us. We accept a variety of payment methods to make the bail process smooth and easy for you. We can even accept payment over the phone if your unable to meet one of our Bail Agents.
When a friend or family member has been arrested, it can feel like nobody is there for you. A lot of bail bond companies give off the feeling that they only care about how much money they can make from you. Victorville Bail Bonds® is not one of those companies. Our bail agents truly cares about helping you.
Unlike other large bail bond companies, we are a family-owned company. This strengthens our desire to help you bail out your loved one. Our bail bondsmen understand how important your friend or family member is to you and why you have to get him or her bailed out. Our bail agents will do their very best to get you and your loved one reunited in no time.
Victorville Bail Bonds® offers no money down, no collateral needed, with a flexible payment plan for bail bonds. We have the best mobile bail bond agents in Victorville and are ready to serve you 24 hours a day, 7 days a week.
*On approved credit.
Bail your loved one out of jail today by calling Victorville Bail Bonds® at 760-964-8377 or chat with us now.
---
Bail Bonds Blog & Articles