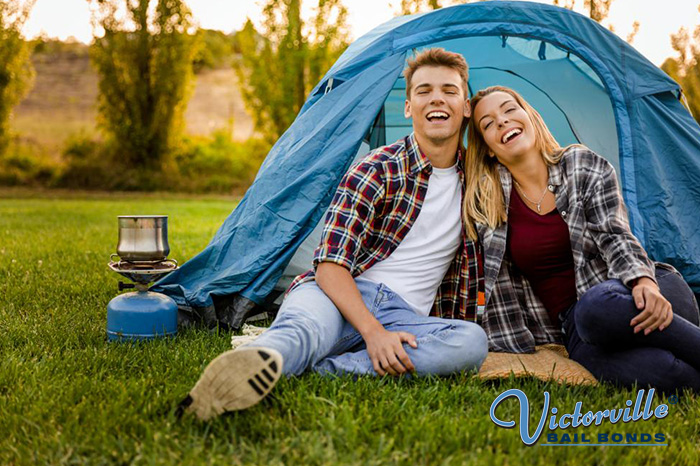 Everyone has a place where they feel the most comfortable, and for most people, that place is home. Once you get home from a long day of work and dealing with all kinds of craziness, all you want to do is rest and relax. Most nights, that is possible, but sometimes things pop up that need your attention. Tonight, it was your loved one asking to be bailed out of jail.
At first, you may be frustrated with your loved one. After all, how dare they interrupt your peace and quiet. Then reality begins to set in and you start to realize that your loved one is in trouble. Just think how miserable he or she must be if they are not at home right now like you are. You want to get him or her out of jail quickly, not only to get back to your evening sooner, but to get them out of a tough situation.
The best way to get someone out of jail quickly in the state of California is by contacting Victorville Bail Bonds. We are a professional bail bond company with over 30 years of experience in making bail fast and simple for our clients. One of the easiest ways we do this is by ensuring that we have bail agents available 24 hours a day, 7 days a week.
Getting in touch with of our agents is easy, and once you do, they will start working for you right away. All they need to get going is your loved one's name, birthday, and county of arrest. Once they have that information, locating your loved one in the county jail system will be a piece of cake. From there, our agents can fill out the paperwork and begin working with you to figure out payment.
Here at Victorville Bail Bonds, we know how important it is for our clients to get their loved ones out of jail. You both have important things to do, such as relaxing from a very stressful day. The sooner you can get to that, the better. Due to this simple fact, our bail agents will start working for you the moment you talk to them, and they will not rest until your loved one is back home, safe and sound.
You can talk to a bail agent at any time by calling 760-964-8377 or clicking Chat With Us now.