FAST, & AFFORDABLE BAIL HELP IN PHELAN CA
Phelan Bail Bonds have always been providing help and assistance with bail bonds at the highest quality standards. At PhelanBail Bonds, a licensed agent will always be there to handle your questions and inquiries throughout this difficult process.
CONTACT US NOW
Learn More About Phelan Bail Bonds

What we Need to Get The Process Started
Once you start talking to one of our amazing bail agents, they begin working with you to rescue your love one from jail. All we need to get the bail bonds process started is your loved one's name, birthday, and the county of his or her arrest. With that small amount of information, our bail agents will be able to locate your loved one in the county jail system.
What Documents do You Need?
Primarily, we need your loved one's name, birthday, and county of arrest. We will use this information to start filling out the paperwork for the bail bond and to locate your loved one in the county jail system.
The documents you will need are:
A recent paycheck
Proof of California residency
And a valid California ID.
You May Qualify For a Discount
Here at Phelan Bail Bonds, we charge 0% interest on our bail bonds, which means we do not charge interest. When we tell you how much the bail bond we cost, that is exactly how much it will cost. No interest or hidden fees will be tacked on to that price. This is just one of the many ways that we make bail bonds cheaper and easier for our clients.
Best Bail Bonds in California
When you need a bail agent that you can count on being honest with you, you need Phelan Bail Bonds. Our bail agents will take care of you and help you get your loved one out of jail quickly and easily. You can rely on Phelan Bail Bonds and our bail agents to help you get your friend or family member out of .
CALL US NOW AT 760-964-8377, GET  YOUR LOVED ONE OUT OF JAIL WITHIN HOURS!
We Offer Personalized Payment Plans
Our knowledgeable and experienced bail agents know what to do and how to do it, taking the pressure off of you by making the process quick and easy.
We Offer the following:
No collateral for working signers
The sooner you reach out to Phelan Bail Bonds, the sooner we'll arrange to get you released from jail. To bail someone out of jail quickly, simply click the Chat Now link or call 760-964-8377.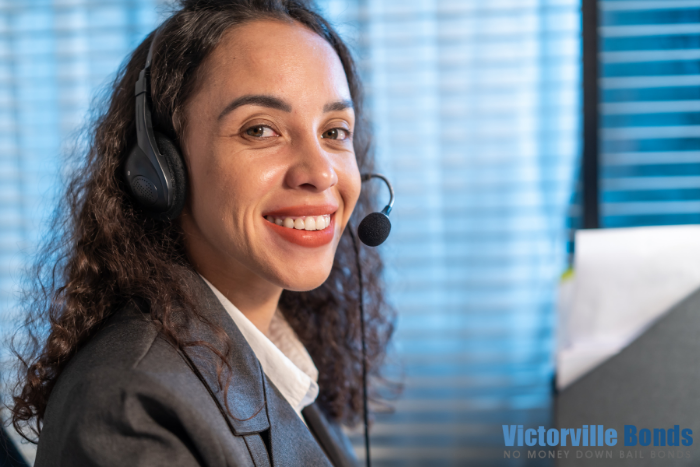 Most Affordable Bail Bond Company in San Bernardino County
You'll be delighted to learn that we've made online bail bonds extremely easy. It doesn't matter if you're trying to bail yourself out of jail or if you're helping out a loved one, you can complete the entire bail process in a few easy steps. Don't hesitate to get in touch with us. Simply call 760-964-8377 or click Our Chat Box below.
You're free to call or chat with us at any time of the day or night. We'll provide you with a free consultation and make sure you understand all the ins and outs of the bail bonds program. If you decide you want to use our services, we'll leap into action and get you out of jail as quickly as we possibly can.
For professional help, you can afford, call Barstow Bail Bonds now at 760-964-8377.
Serving All of San Bernardino County
WHAT OUR CLIENTS SAY ABOUT US
I had a friend get into some trouble a couple weeks ago. I called and the agent was friendly and helpful. My friend was out in no time. Highly Recommend!!
– Isabel Bernard
They were very responsive when I msgd the chat box on the website. And got a call shortly after. It was a pleasure to have had Marco help us along the process.
-Cassandra Noriega
After dealing with a stressful situation, Marco made it easy to understand and was helpful throughout the whole process. my payments were customized to fit what i was able to afford and for that i am very greatful for. I would highly recommend using victorville bail bonds if you ever unfortunately need to get a bond.
– Hazel Ortiz