FAST, & AFFORDABLE BAIL HELP IN HESPERIA, CA
Hesperia Bail Bonds have always been providing help and assistance with bail bonds at the highest quality standards. At HesperiaBail Bonds, a licensed agent will always be there to handle your questions and inquiries throughout this difficult process.

Our Promise To You
You can rest assured that when you contact Hesperia Bail Bonds, you'll get a reprieve. We won't judge you at all. The only thing we're concerned about is how we can help you post your bail and get you out of a jail cell and reunited with your loved ones.
We Offer Payment Plans
When you need to bail a friend or family member out of jail, you want to find a bail agent who will be willing to work with you on payments. You want to have the ability to pay for your loved one's bail bond with whatever method works for you at the time. This way, you do not have to worry about how you are going to pay for your loved one's bail bond.
Connect With us Through Our Chat Box
You'll be delighted to learn that we've made online bail bonds extremely easy. It doesn't matter if you're trying to bail yourself out of jail or if you're helping out a loved one, you can complete the entire bail process in a few easy steps. Don't hesitate to get in touch with us. Simply call 760-964-8377.
Get Experienced Bail Help
With our professional bail agents helping you, your friend or family member will be out of jail in no time at all. You will see just how easy bailing out a loved one can be when you come to Hesperia Bail Bonds.
CALL US NOW AT 760-964-8377, GET  YOUR LOVED ONE OUT OF JAIL WITHIN HOURS!
Why Choose Hesperia Bail Bonds
For a free consultation call 760-964-8377.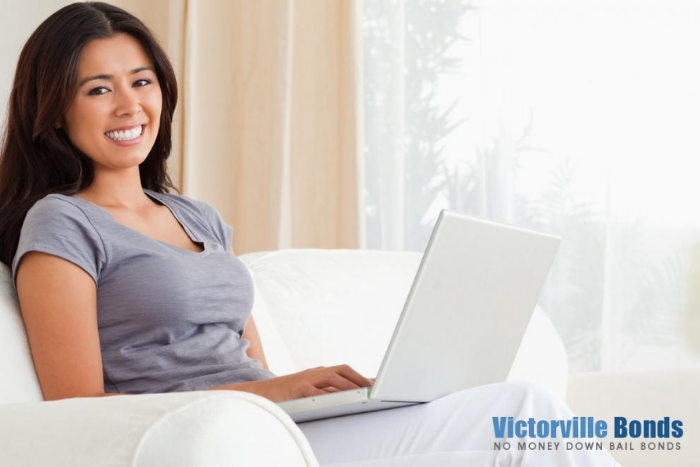 You never know when you are going to need help with something. This is especially true when it comes to bailing someone out of jail. You never expected a friend or family member would get arrested, and yet they did. Now you find yourself in the position of wanting to rescue your loved one, but not knowing how to proceed.
Hesperia Bail Bonds is here for you. We are a professional bail bond company that has been helping the people for over 30 years. We know everything about the bail process here in the state and will be more than happy to share that information with you. All you have to do is talk to one of our bail agents.
For professional help, you can afford, call Hesperia Bail Bonds now at 760-964-8377.
WHAT OUR CLIENTS SAY ABOUT US
I received great service. its hard to choose a company when you have never before dealt with a situation where you have to bail someone out of jail. But im very satisfied with the help i received as well as the information i was given throughout the process.
– Michelle Estrada
GREAT place to go!!! Everybody at Victorville Bail Bonds were extremely helpful and got my son released immediately. He is home now where he belongs, not in jail!! The best bail bonds around, they offer everything that you would hope a bail bonds company would. I wouldn't have been able to get my son out so quickly if they didn't offer 24 hour service. I am very thankful for their help.
– Larry Lewis
Affordable bail bondsmen that know exactly what they are doing. I've dealt with my fair share of bail companies and this company by far has handled their job the best. Very efficient at what they do and to top it off, they were extremely kind throughout the entire process. Thank you for being so helpful during a difficult time.
– Carl Grey