22 Jun

Help Make Someone's Day The Happiest Of Their Life

Posted at 15:00h

in

Adelanto Bail Bonds

,

Apple Valley Bail Bonds

,

Bail Bond Latest News

,

Bail Bond Process

,

Bail Bond Victorville

,

Bail Bonds Articles

,

Barstow Bail Bonds

,

Big Bear Lake Bail Bonds

,

Colton Bail Bonds

,

Fontana Bail Bonds

,

Hesperia Bail Bonds

,

Highland Bail Bonds

,

Kern County Bail Bonds

,

Loma Linda Bail Bonds

,

Los Angeles County Bail Bonds

,

Rancho Cucamonga Bail Bonds

,

Redlands Bail Bonds

,

Rialto Bail Bonds

,

San Bernardino Bail Bonds

,

Victorville Bail Bonds

0 Comments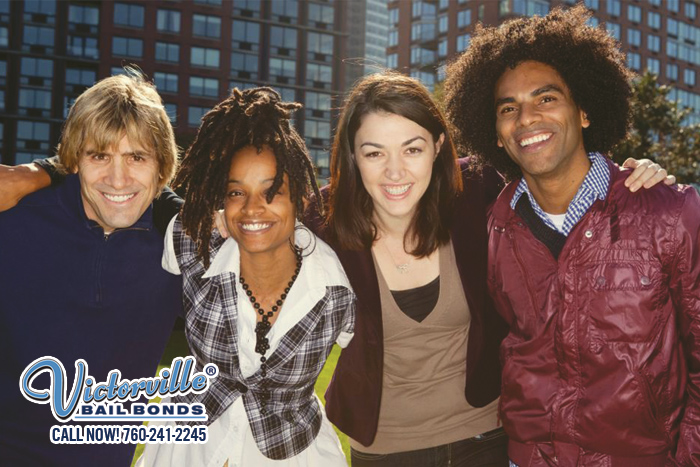 How many times can one count free-spirited festivals, lively concerts, and breathtaking vacations as the happiest times of their life life? Probably a lot. But none of that would compare to a single day in which they get arrested and then later bailed out of jail, seriously.
With so many stark emotions running back and forth so quickly in such a short amount of time, getting bailed out of jail can be the happiest day in a person's life. If you have a loved one in this predicament, you can help turn their day around completely by contacting us, Victorville Bail Bond Store, on their behalf. And they will be eternally grateful for you, for being there to support them.
What we do is help those who are in need of a more affordable option to posting bail. We offer personalized payment plans with low monthly rates. We accept payment in cash, check, and credit card. We also have an online payment portal. We do not ask for interest or a down payment and no way are there any hidden fees. Paying for bail cannot get any more convenient and affordable than this. So come on, let's work together to turn your loved one's day around.
Call Victorville Bail Bond Store now at 760-964-8377 to get started!