FAST, & AFFORDABLE BAIL HELP IN HELENDALE CA
Helndale Bail Bonds have always been providing help and assistance with bail bonds at the highest quality standards. At HelendaleBail Bonds, a licensed agent will always be there to handle your questions and inquiries throughout this difficult process.
CONTACT US NOW
Get Professional Bail Help

Our Promise to You
When you contact us, you'll immediately connect with one of our highly experienced, non-judgment bail bonds experts. It doesn't matter what time of the day or night you contact us, you'll be treated to a free consolation that's free of judgment and reproach.
How to Qualify For a Discount
We can offer up to a 20% discount on bail bonds of qualified clients. If you or a cosigner is a member of the military or of the AARP you can qualify for the discount. If you have private attorney you also qualify for the discount. This is just one of the ways we make bail bonds more affordable.
Free Consultations
All consultations are free and are available 24 hours a day, 7 days a week. You can count on Helendale Bail Bonds being there for you whenever you need us. Call 760-241-2245 or click Chat With Us now to talk with a professional bail agent.
Fast and Reliable Bail Help
At Helendale Bail Bonds our priority is helping you bail your loved one out of jail as quickly as we can. It does not matter if it is your immediate family member or a friend, we can help you rescue them. We have been helping families bail their loved ones out of jail since 1987 and we continue to help hundreds of families daily.
CALL US NOW AT 760-964-8377, GET  YOUR LOVED ONE OUT OF JAIL WITHIN HOURS!
Easy Bail Process in California
Don't worry that it is too late, too early, or just too inconvenient a time for you to talk to us. We are ready and available to talk about bail in California whenever you are. We're open 24/7, which includes all holidays.
When you chose Crestline Bail Bonds, you'll enjoy:
No collateral for working signers
We want you to be released from jail and reunited with your loved ones as quickly as possible. The best way to do that is by calling 760-241-2245 or clicking the Chat With Us now link. Both phone and internet consultations are 100% free!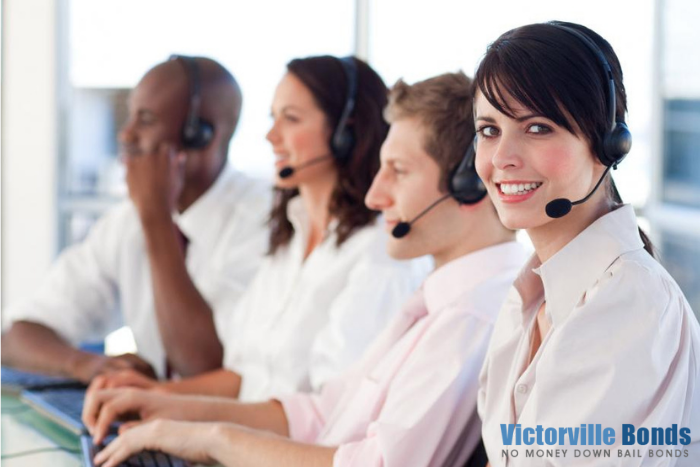 Perhaps the biggest advantage of contacting Helendale Bail Bonds about a California bail bond is that you'll be free to spend time with your loved ones. Instead of stressing about your future, which is exactly what you'll do while locked in a cell, you can relax and enjoy life.
As our agents work with you, they will walk you through each step of the bail process and answer all of your questions about bail. Don't be afraid to ask questions. Our agents know that most people don't have any experience with bail, so there are bound to be a lot of questions.
For professional help, you can afford, call Helendale Bail Bonds now at 760-964-8377.
Serving all of San Bernardino County
WHAT OUR CLIENTS SAY ABOUT US
I had a buddy that was arrested awhile back and I had no clue on what to do. After I spoke with one of the agents here, he explained everything to me and I was able to get my friend out! This company really cares about people, give them a call and you wont have to worry about a thing.
– Brian White
Thank you for Marco for all your help. At first i was skeptical about leaving a review, because well nobody want to be know for having to use bail service. But then i thought heck i didnt technically use them for me i just helped bail out. Plus i really like giving credit were its due. And let me tell you these guys right here know their stuff. I would definitely recommend them! Thanks Guys!
they had a great positive attitude, given the situation at least. If you seek bail assistance id highly recommend working with steve. not only was he patient he worked with us and made this ordeal as smooth as possible
– Emma Perez