FAST, & AFFORDABLE BAIL HELP IN BARSTOW, CA
Barstow Bail Bonds have always been providing help and assistance with bail bonds at the highest quality standards. At Barstow Bail Bonds, a licensed agent will always be there to handle your questions and inquiries throughout this difficult process.
CONTACT US NOW
Learn More About Barstow Bail Bonds

What we Need to Get The Process Started
Primarily, we need your loved one's name, birthday, and county of arrest. We will use this information to start filling out the paperwork for the bail bond and to locate your loved one in the county jail system. Once we have gathered this information, one of our professional agents will begin the process to bail your loved one out of jail.
What Documents do You Need?
Our bail agents will do all of the hard work for you, including filling out the paperwork and communicating with the jail.
All we need from you is:
A recent paycheck
Proof of California residency
And a valid California ID.
You May Qualify For a Discount
You'll be pleased to know that we've done everything we can think of to make the entire process as easy and affordable as we can. We offer some people, including military veterans, a 20% discount. If you're a working signer, you don't have to worry about putting up any collateral. We're also willing to work with you to put together a flexible payment plan.
Best Bail Bonds in California
At Barstow Bail Bonds, we are committed to providing all of our clients with the best bail service available in California. Our bail agents work hard day in and day out to help everyone who calls us. You can always count on one of our bail bondsmen to be there for you and your loved one when you need them most.
CALL US NOW AT 760-964-8377, GET  YOUR LOVED ONE OUT OF JAIL WITHIN HOURS!
We Offer Personalized Payment Plans
There are several reasons you should turn to Barstow Bail Bonds when you find yourself in need of a California bail bond.
We Offer the following:
No collateral for working signers
If you want affordable bail help, call 760-964-8377 or click Chat With Us now.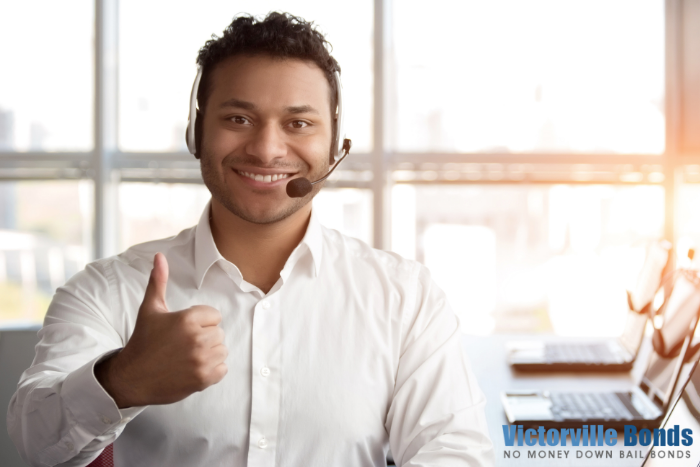 Most Affordable Bail Bond Company in San Bernardino County
We've made it easy to educate yourself by creating free consultations. Every single person who contacts us is entitled to a free bail bonds consultation. When you seek out one of our consultations, you'll instantly be put in touch with one of our California bail bonds experts.
Barstow Bail Bonds has made getting a bail bonds online as easy as possible. It is Safe, Fast, and Reliable! Chat with an agent online by simply clicking on our chat box below. You will immediately be connected with one of our bai agents.
For professional help, you can afford, call Barstow Bail Bonds now at 760-964-8377.
Serving All of San Bernardino County
WHAT OUR CLIENTS SAY ABOUT US
Did the started the process over the phone and they were very fast in posting the bond, shortly after we met to finalize the paper work. Marco was not only efficient but also put my mind at ease as he assured me my nephew would be out in a short few hrs. and so he was. Thank you Marco for you help during these difficult times.
– Greg Hernandez
Kool feature Google has i was able to chat with them and get the process started through the chat. So easy and convenient. I was contact by an agent shortly after and met in-person to finish the paper work. I was happy to see the precautions he took as putting a mask on before exiting his car. The process was smooth and we were able to post bail for my buddy.
-Esteban Cortez
They were very understanding and informative in letting me know what to expect with the situation my son was in. I was able to qualify for a discount and my payments fit perfect with my budget.. They even helped when I had more questions hours later. I really appreciated the help. Thank you all at Barstow bail bonds!
– Victor Ocampos