We Can Answer Your Bail Questions
Do you have questions about bail or bail bonds? If so, call 760-964-8377 or meet with a local bail agent at 14420 Civic Drive Suite 2 Victorville, California 92392.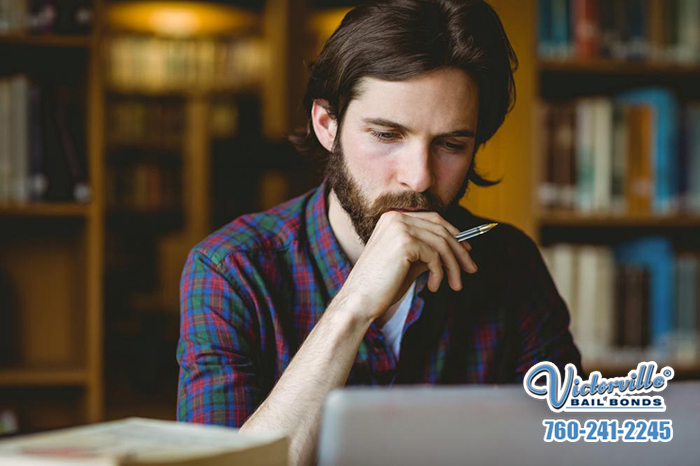 Over the past 29 years, we have learned a lot at Big Bear Bail Bonds. We know that no one spends their days sitting around, learning about bail bonds. This is why our bail agents do everything that they can to answer their clients' questions. Here are 3 of the questions our bail agents answer on a daily basis.
How much does a bail bond cost?

The price of the bail bond depends on the price of your loved one's bail. This is because a bail bond costs 10% of the price of the bail. If your loved one's bail is set a $10,000, then his or her bail bond will cost $1,000.

How quickly can I bail out my loved one?

At Big Bear Bail Bonds, we get to work right away. Depending on the county where your loved one was arrested, we can have him or her out of jail in as little as 2 hours.

How can I bail out my loved one?

This one is easy. All you need to do to bail out your friend or family member is contact one of our bail agents. Our bail agent will guide you through the entire bail bond process and answer any more questions that you might have.
These are just a few questions that we answer on a daily basis. If you want to learn more about bail bonds, all you need to do is talk to one of our amazing bail agents at Big Bear Bail Bonds.
You can do that by calling 760-964-8377 or by clicking Chat With Us now.